The 3 Key Steps of Web Design And Development
Planning And Design Concepts
All website design and development starts with careful and strategic planning. We take the time to understand your unique design concepts and ideas to fully understand your website development goals. We'll provide you with a questionnaire and ask a series of questions to get the information we need to build your website. This allows us to create custom web development solutions. We'll ensure your website design is aligned with your business, marketing, and branding to create a cohesive and effective online presence.
Website Development
Once we have collaborated and established a clear direction for your website design, we will create your website based on the information you provided. We'll provide you with mock-ups and we can work through the design process to create a final website design you are happy with.
Continuous Improvement
Websites are dynamic. As things change with your business overtime, so will your web design needs. Our expert team will provide you with continuous support to help you make changes to your website, improve SEO, add content, and ensure your website continues to support your business goals and objectives. We offer flexible continuous improvement plans to meet your unique web design and development needs.

What is Web Design and Development?
Web design and development is a vital part of your online marketing strategy. Your website is your virtual storefront and you need to make a great first impression on all visitors or your risk losing them. A strategic, visually appealing, mobile and user-friendly website will provide better business results.
While the terms web design and web development are often used interchangeably, they actually refer to different components of your website. Your need for web design, development or both depends on if you need to build a new website, require a redesign or need minor updates.
What Is Web Design?
Web design refers to the look or aesthetic of your website and its overall usability. It's closely should be closely aligned with your business brand and takes into account elements such as graphics, font, colour, content, layout, navigation, and flow. Web design is how your website looks.
What Is Web Development?
Web development focuses on the more technical components of your website or the back end. It's the coding that makes your website interactive, compatible, and secure. Developers use a combination of programming languages such as HTML, CSS, JavaScript, and PHP to build the right functionality into your website to support the web design. Web development is how your website functions.
Collectively, web design and development can provide you with a complete website solution. At Grow With Search, we can help you build a website that is aligned with your brand, meets your customer's needs, drives more leads and sales and make you stand out online.
While the terms web design and web development are often used interchangeably, they actually refer to different components of your website. Your need for web design, development or both depends on if you need to build a new website, require a redesign or need minor updates.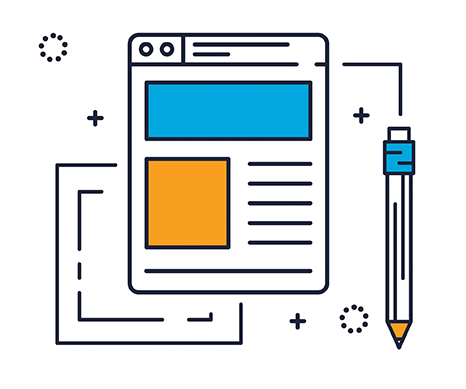 Why would you want an
Appealing Design & Development
Your web design plays an important part of your online marketing strategy. Perceptions matter as much online as they do offline. Your website is your digital storefront and if you cannot create an inviting and engaging experience through your web design, users will exit your website.

Important reasons to invest in web design include:
First impressions matter:
We've all been there. You click on a website in search results, get to the homepage and it looks old and dated. The page has immediately lost all credibility and you move on to a competing website to find what you are looking for. Your website needs to make a good first impression or lose users and customers. What type of the first impression does your website make? What does your web design say about your company, who you are, and what you represent?
It builds trust:
Users are not fans of poorly designed websites. If your website is behind with the times, they'll assume your business is also. Expertly designed website using the latest design trends and techniques help you with your reputation and builds trust with users. If users don't trust your website, they're certainly not going to spend a lot of time there, sign up for your email list or make a purchase.
Support marketing effort:
Your website is home base for your online presence and marketing campaigns. It's where you drive traffic. It's the place customers go first when they are looking for information or are interested in buying your products and services. Your web design needs to be in alignment with your marketing and SEO efforts to drive sales.
Consistent branding:
Your brand needs to be consistent offline and online. It's important to use the same marketing materials, content, and designs so users are not confused. If your customers question whether your website and business are the same, you'll lose them. Does your website effectively reflect your brand?
Improves engagement and conversion:
An effective web design will create the right flow to make it easy for customers find information, sign up for your email newsletter, make a purchase, request a free quote, or contact you. Good web design is intuitive and doesn't make your users have to think. The next step is obvious and your website can drive users to complete the desired action.
Your web design plays an important part of your online marketing strategy. Perceptions matter as much online as they do offline. Your website is your digital storefront and if you cannot create an inviting and engaging experience through your web design, users will exit your website.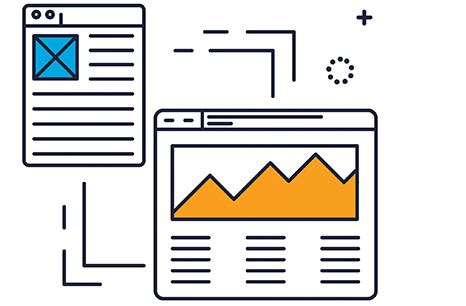 What to look for in
Web Design & Development
There are certain elements that create effective web designs. We use these web design and development best practices:
Responsive, mobile design:
People access your website using many different devices. Responsive design ensures users will have the best version of your site based on the device they use.
Simple navigation:
Make it as quick and easy as possible for your users to find what they are looking for. Use categories and headers that make sense to users, use breadcrumbs, include links in the footer, and organize your site in a logical way.
Strong CTAs:
All websites need strong calls to action that encourage users to take a specified next step. Make calls to action visually appealing, strategically placed, and enticing.
Consistency:
Your website needs to be consistent in how it looks and functions on all pages. It needs to be consistent with your brand and aligned with your business goals.
Clean design:
Avoid making your website look cluttered. Include lots of white space, use complementary colour and design layouts, and use short paragraphs, effective use of bulleted lists and headers to separate copy.
Strong visual appeal:
Use high-quality images, photos, and graphics that will engage users, help tell your brand story, and make people want to see more.
Fast page load speed:
Slow load times will cause people to leave. Make sure your website loads quickly at all times.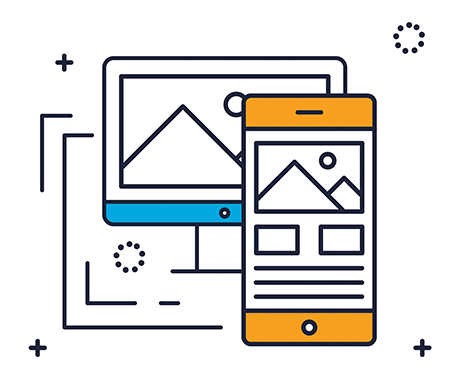 Common mistakes in
Web Design & Development
Most common design issues can be avoided by taking the right approach to your website design and development project. Here are some of the most common mistakes in web design and development:
Not working with an experienced professional:
Your website is a very valuable business asset. You cannot trust your site with an inexperienced professional. Working with a professional web development company ensures your website will be design and coding the right way, it'll experience minimal downtime, and leverage the latest design trends and tools.

Rushing the project:
All businesses want to launch their new or updated website as quickly as possible. However, rushing the project can lead to major coding and design errors and oversights. When you rush a project, you can put your website at risk and you could create additional ongoing issues with your website design.

Not using contemporary design and development tools:
Using outdated or bootlegged development tools can not only limit your website capacities, but it can also lead to compatibility issues and exposure your website to security vulnerabilities. Always use the most up to date design and development resources. Invest in the best technology for your website.

Not using industry best practices:
There are industry best practices for a reason – they are the most effective and secure processes to design and develop your website. Following industry best practices ensures your website functions effectively, is safe and secure and it can even help you boost search rankings and support SEO and marketing initiatives.

Overlooking the user experience:
Your users are the most important focal point of your website. Remember, your website is not about you, it's about your customers. Approach your web design and development project from their perspective. Focus on the type of content and experiences they want when interacting with your site. Then reflect this in your website upgrades and design.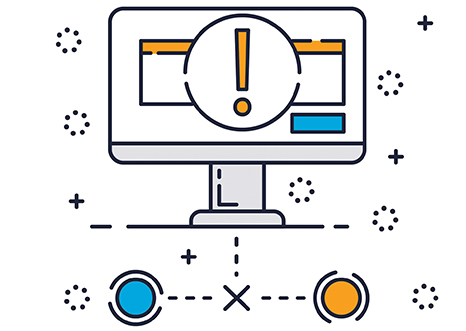 Grow with Search can help with
Your Web Design and Development
Over the years we have built hundreds of websites for all types and sizes of business in many different industries. Whether you need a simple WordPress website to get your new business off the ground, it's time to redesign your current website, or you want to develop a full-scale website for your SMB, Grow With Search can make it happen.
Here are some of the reason why you choose us to grow with web design and development:
Get a value-focused website:
Our client's website must be built with authenticity in mind. It must meet the latest design & development standards. It must be SEO friendly. It must be custom designed to represent their business from a unique, truthful, and persuasive perspective. It must have calls-to-actions & offers placed throughout to maximize leads and customer acquisition.

Stay up to date:
Keep your website up-to-date by using the latest design standards and software. Ensure your website is professional, secure, and conversion-focused.

Convert more:
A conversion-focused website presents our client's brand, products, and/or services in a unique and convincing way. Your website will convert more visitors into leads and customers through the use of best practices for building authority websites with calls-to-action strategically placed throughout.

Great content:
Content is king. We develop top quality web content to support your web designs. Create copy regularly to support your marketing and SEO campaigns.

SEO optimized:
We capitalize on every on-page SEO opportunity available to us. This includes optimizing all-important tags and URL's for all content, getting a proper sitemap in place, improving site speed, and more.

Security:
Website and end-user security are of the utmost importance. All websites should be secured with an SSL certificate, while strong passwords & firewalls should be in place to protect against hackers.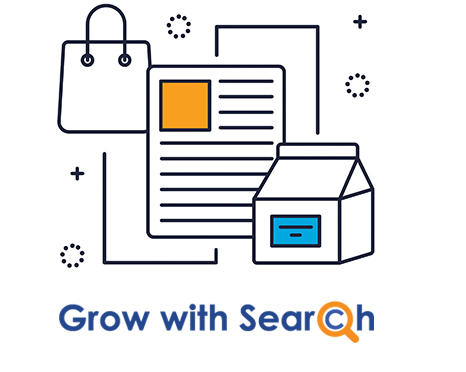 Frequently Asked Questions About
Web Design and Development
1
How Much Does Web Design and Development Cost?
The cost to create a website can vary significantly. Costs are based on many factors such as whether the site is being redesigned or is completely new, the number of pages, content, SEO, design capabilities, functionality and customized features. Since costs vary, it's difficult to provide an estimate without first discussing your web design and development needs with our team. We're happy to provide you with a free quote. Request a proposal today!
2
Why Should I Leave Web Design To A Professional?
Web design and development continues to become more complex. Coding and design best practices change frequently and it's important you have a website that is dynamic, responsive, and developed to help you maximize its effectiveness. Our web design team will ensure your website has maximum uptime, is aligned with your business goals, is compliant with all coding best practices and helps you get maximum visibility online.
3
How Can Web Design Help My Business?
A strong website can help your business expand its online presence – something you need today to compete and be successful in your industry. Web design can support your business goals, help you improve marketing campaigns, and help you provide better overall service and communicate with your customers.
4
How Do I Know If My Website Needs To Be Updated?
There are many telltale signs your website needs to be updated or refreshed. Perhaps your website does not provide you with the capabilities or functionality you need, it's been years since you updated the design, you've noticed your competitors are getting better engagement, or you have recently rebranded. If you think it's time to update your website, contact us to discuss your web design and development needs.
Interested in hearing more about what Grow with Search has to offer?
Request your FREE and Custom Proposal Below
To Have A Unique Strategy Created For Your Business
We Have Been Helping Business
With Web Design and Development Since 2009
Grow with Search takes pride in assistance business in all of their digital marketing needs,
including website design & development, as a part of our customized complete solutions.
"I have been working with Grow with Search since 2010. They have played an integral role in establishing my company's brand & online presence since the beginning. We have achieved great success together. The team is always available to address my digital marketing needs. If you are serious about growing through digital marketing, you need to work with Grow with Search!"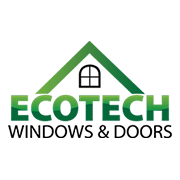 Mark G.
Ecotech Windows & Doors
"Grow with Search has taken my online presence to the next level. I went from depending on leads from referrals and my Home Stars profile to an abundance of leads coming in from Google and other sources on a daily basis. With help from Grow with Search I have solidified my brand within the marketplace and I have leaped ahead of the competition. Thanks team for all that you do!"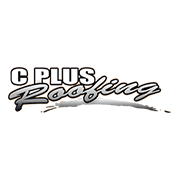 "Grow with Search has played a key role in establishing Restoration Canada as a sustainable business. Water damage and property flood emergencies are one of the most competitive spaces that exist on Google today, and Grow with Search found a way to make it work for us. I am confident the team at Grow with Search has the digital marketing expertise to make it work for you too."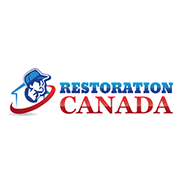 John A.
Restoration Canada

Need More Assistance? Questions?
If you require more information or if you have any questions related to our services on Website Design & Development, you can call us at 1-877-959-8977, or submit a request by using the button above. A customer service representative will contact you during regular business hours