Let's Establish a Complete Online Presence for Your Business
Powered By The Best In Digital Marketing Technology
GoDaddy

HostGator

WordPress

WooCommerce

Mailchimp

Ahrefs

Hootsuite

CallRail

Google Ads

Bing Ads

Facebook Ads

Outbrain

BirdEye

Google Analytics
Trust Our Proven Process for Getting
Digital Marketing Done Right for Your Business
Trust Our Proven Process
for Getting Digital Marketing
Done Right for Your Business

Collaborate
We collaborate with our clients on an ongoing basis to fully understand their current business objectives – and effectively execute with the right digital marketing channels to ensure those objectives are met.

Strategize
By combining our collaboration efforts with our best practices across all digital marketing channels – we develop an overall strategy to ensure the most robust online presence is established when fully executed.
Execute
We pride ourselves with our ability to execute initiatives across all digital marketing channels that make up a complete online presence. Our clients beat the competition as a result of the initiatives we implement for them.

Optimize
Your online presence should evolve through ongoing improvement and expansion. We work with our valued clients for the long-term and identify new opportunities for improvement and results on a monthly basis.
Why Choose Grow with Search
As Your
Digital Marketing Agency?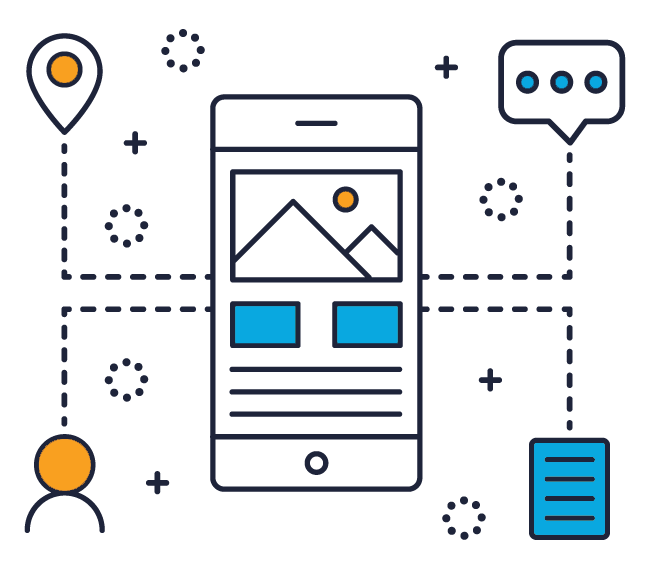 There are 1,000's of digital marketing agencies serving Canada and the United States today.
Some agencies are premium priced creatives that charge high initiation fees in advance of delivering any work or ROI. Some agencies are low priced specialists that force their clients to use multiple digital marketing suppliers – leading to inconsistent marketing and choppy results.
Lately, new agencies have been trend-focused, pushing their clients towards the latest digital marketing scheme – typically failing to yield long-term results.
As Grow with Search, we are an agency that takes an authentic approach to build out the entire online presence – all at a fair price. This way our clients can consistently market their product and service offerings across all digital marketing channels to yield the best possible return on investment.
When you work with Grow with Search – you get one point of contact to cover all your digital marketing needs.
We take care of your website. We take care of your content. We get your business found organically on Google. We manage your online ad campaigns. We take care of your social media feeds. We take care of all your important digital marketing initiatives under one roof.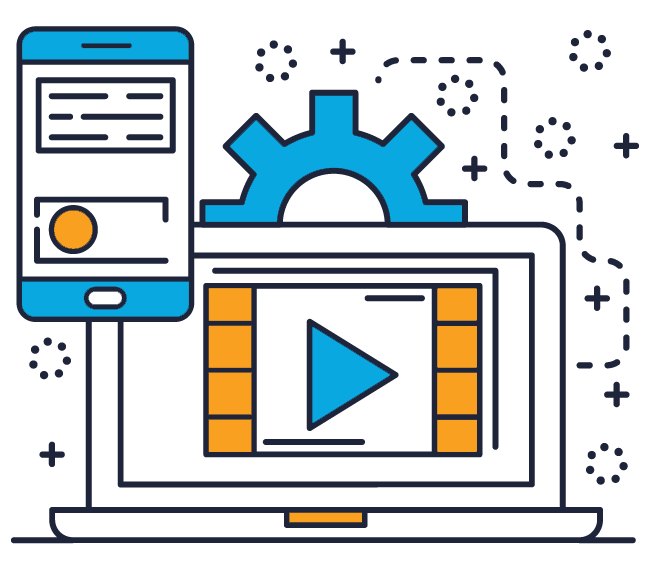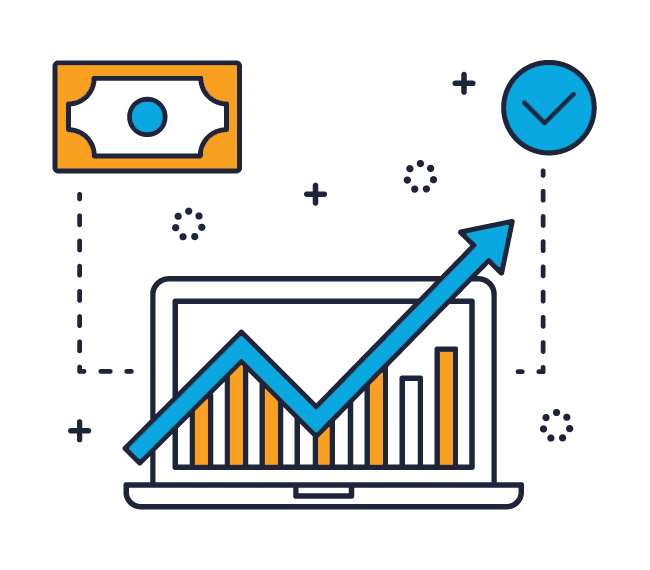 Basically for less than the cost of a single in-house employee – Grow with Search is your digital marketing team overseeing and pushing results across your entire online presence.
When you have what is equivalent to a digital marketing department on your side – your online presence moulds into a substantial driver of new leads, customers, and revenue growth from multiple sources.
It is not uncommon for clients that work with Grow with Search to see a noticeable surge in top-line sales – often upwards of 20-30% within the first 1-2 years of working together.
So when you are looking to work with a digital marketing agency – take into consideration that the success of your online presence counts on more than just a fancy website or traffic from a single source.
What you truly need is a digital marketing team on your side to cost-effectively take care of the details across all digital marketing channels. This is what will yield your company the best overall ROI and value for your money for the long-term.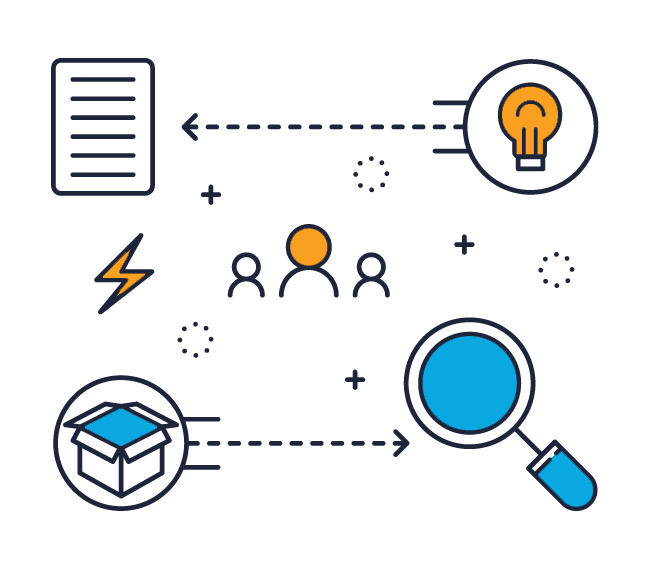 Trust Our Principles for Great Client Relationships
Build Long-Term Relationships
We deeply value the working relationships we have with our clients. Our aim is to work with our clients for the long-term. Our clients' online presence requires a long-term commitment to progress, improvement, and results.
Maximize Value Delivered
Providing our clients with unmatched value for their money is a top priority for us. We pride ourselves at strategizing and executing across multiple digital marketing channels in exchange for a fair all-in monthly fee.
Adjust to Industry Trends
The digital landscape is always changing. We stay on top of industry trends for our clients. We implement the best new strategies and technology into our valued clients' online presence in real-time.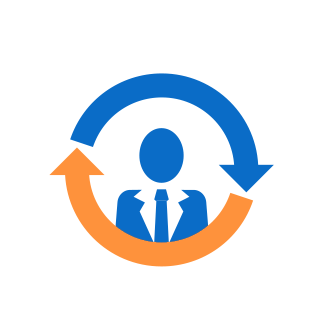 Be Available & Responsive
We are always available to speak with our clients. We pick up the phone. We reply to emails and requests within a timely manner. Having ongoing and productive conversations with our clients is critical to our success.
Understand The Client's Business
It's imperative that we have an in-depth understanding of our clients business. We must understand their objectives. We must understand their product & service offering. We must understand their customer.
Be Grateful for The Client's Trust
Building an online presence and scaling digital marketing across multiple channels is hard work. We work hard for our clients. We always remain grateful for our clients trusting us with growth of their online presence.
Trust Our Client Success Stories
"I have been working with Grow with Search since 2010. They have played an integral role in establishing my company's brand & online presence since the beginning. We have achieved great success together. The team is always available to address my digital marketing needs. If you are serious about growing through digital marketing, you need to work with Grow with Search!"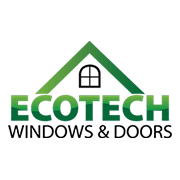 Mark G.
Ecotech Windows & Doors
"Grow with Search has taken my online presence to the next level. I went from depending on leads from referrals and my Home Stars profile to an abundance of leads coming in from Google and other sources on a daily basis. With help from Grow with Search I have solidified my brand within the marketplace and I have leaped ahead of the competition. Thanks team for all that you do!"

"Grow with Search has played a key role in establishing Restoration Canada as a sustainable business. Water damage and property flood emergencies are one of the most competitive spaces that exist on Google today, and Grow with Search found a way to make it work for us. I am confident the team at Grow with Search has the digital marketing expertise to make it work for you too."

John A.
Restoration Canada
Who We Work With…

Growth-Focused Business Owners & Marketing Managers

Annual Sales Between
$1-5 Million +

Full-Time
Employee-Base
of 10-20 +

You're Behind
with Your
Online Presence

You Have an Ongoing Need for Leads & Customers
Does This Sound Like You & Your Business?
Results You Can Expect from Our Team

Conversion-Focused
Website
Your website will convert more visitors into leads and customers through the use of best practices for building authority websites with calls-to-action strategically placed throughout.

Professional
Online Presence
Your business will have professional representation across a diverse mix of touchpoints and digital marketing channels that make up the internet's ecosystem today.

1st Page
Organic Rankings
Your website will get ranked on the 1st page of Google & Bing for a wide range of keywords relevant to your product & service offerings. You will see an increase in traffic, leads, & customers organically.

Steady Flow of
Targeted Traffic
By effectively engaging multiple digital marketing channels on a consistent basis – your website traffic will increase with emphasis on higher quality website visitors.

Dynamic
Content Distribution
Build your website authority through professional written website content, blog posts, and social media posts. Your business will demonstrate knowledge, consistency, and activity.

High Quality
Leads & Customers
With all the right elements in place and all the digital marketing channels activated – get used to having a wave of new leads and customers coming in from your online presence.