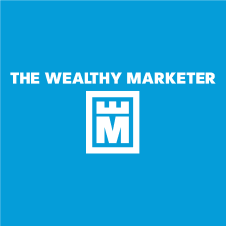 About The Wealthy Marketer
The Wealthy Marketer is an influencer that teaches young professionals how they can have freedom over their time and space while being in the marketing industry. His goal is to help marketers all over the world master their craft and by doing so, will be able to have control over their life in a positive way. Grow with Search helped build a modern website that represents our client, while helping them develop their own personal brand.
Solutions Delivered
Website Design
Website Development
Blog Development
Content Development
Search Engine Optimization
Link Building
Google Ads
Facebook Ads
Remarketing
Social Branding
Marketing Automation
Analytics & Tracking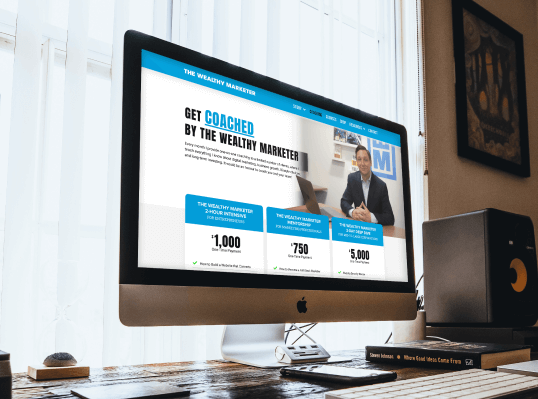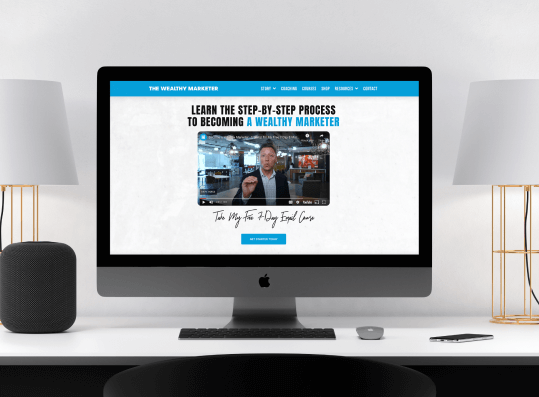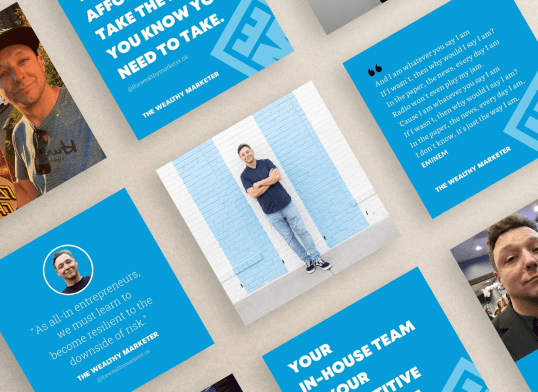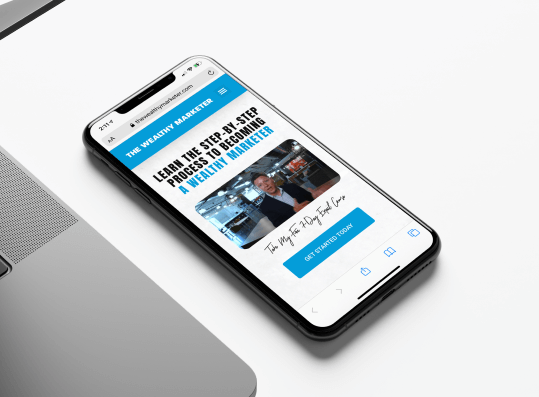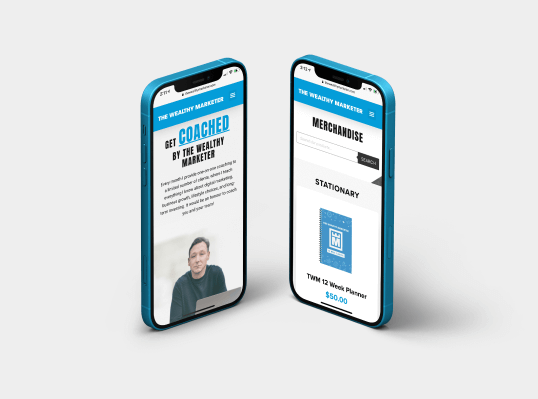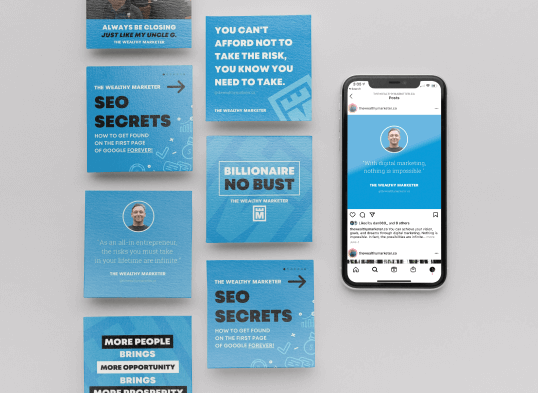 The Challenges
The Wealthy Marketer was very specific on what he wanted on the website. Knowing all of the elements, we had to find a way to incorporate all of them in a clean and modern way. Once launching the site, we also needed to drive a good amount of traffic so that subscribers would be added to the email list. At first challenging, we found a way to get our client the success he deserves.
The Strategy
Grow with Search started by having our client filling out a detail oriented survey so that we could develop a colour scheme and create a new logo. After this, we started the process of building out the new site. We knew that this website would be content heavy, so our team was prepared for a long page and had to optimize it properly to still have a good page speed. Working with our client, we had transparent communication throughout the whole process to ensure that we were heading in the right direction and it shows in the results. Our team then ran paid ads, leading to a consistent amount of subscribers daily.
The Results

High authority website development

Fully optimized around competitive keywords

High converting Facebook Ad campaigns

Steady flow of organic traffic from Google to social