The 4 Components of Social Media Management
Engage
Social media is an extension of customer service. Engaging with your customers is important. We listen to what your followers are saying on your profiles. We'll monitor your social media channels to ensure your customers questions get answered and ensure your company builds a strong brand reputation through your social channels.
Content
Populating your social media channels with engaging content is a must. We'll leverage your web copy, blog posts, promotions, and curate content that your customers want to read. We'll regularly schedule posts for your Facebook and Instagram feeds. Good content is a core element of successful social media management.
Promotion
Creating content is a must. Boosting your content through promotions and supporting it with social ads will help you reach a much larger audience. We'll make sure your content gets shared and shows up in the feeds of your followers. Paid promotion is now a central strategy to reach your target audience.
Measurement
If you don't measure, how do you know if your social media campaigns are successful? We take a look at the social analytics of each platform to see what is working and what is not. We'll make adjustments based on what the metrics tell us to improve your social media presence.

What Is Social Media Management?
Social media is an effective way to engage with your customers and build a business brand online. There are well over 3 billion people using social media worldwide. Social media provides you with a great opportunity to build your customer base, find new leads, and expand your brand presence.
Social media management is the process of managing your social media profiles (Facebook, Instagram, LinkedIn, Twitter) and ensuring you are getting desired results. Managing your social media profiles involves a series of processes:
Keeping your social media profile up to date
Creating and posting content
Scheduling content
Boosting posts and creating social media ads
Engaging with your audience
Analyzing metrics to identify opportunities for improvement
Social media management requires you to complete the above steps for all your social media profiles and ensure your strategy is cohesive. For many business owners, they simply don't have the time or expertise to maximize the effectiveness of social media. But, this doesn't mean you shouldn't participate. You need an online presence. At Grow With Search, we'll help you successfully manage your social media profiles, keep your profiles active and manage paid campaigns.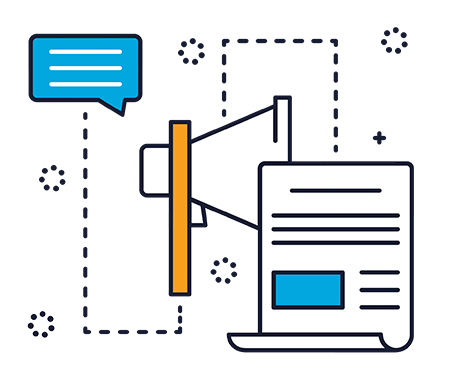 Why Is Social Media Management Important?
Whether you run a small local boutique, are in the skilled trades, or have a small to medium business, you need a social media presence today. Social media management is an important part of your online strategy. It will increase your business exposure and provide you with opportunities to generate new leads and sales.
Here are some key reasons why social media management is important:
Manage your brand reputation: People are talking about your brand online. Social media management allows you to be part of the conversation. You can review and address reviews, have conversations with your customers, and ensure your brand is commutating the right message on social media.
Establish authority in your industry: If you want to be a leader in your industry, locally or nationally, you need to have a strong social presence. But, you also need to manage it properly. Social media management ensures you can regularly post content, stay on top of trends, and communicate with your customers. The better authority you have, the more likely and customer will trust your brand, and more importantly, the more willing they will be to do business with you.
Boost engagement: You need to be active on social media to make it worthwhile. Regular social media management can help you boost engagement on your social channels. You can quickly identify the type of posts your customers like and adjust your strategy accordingly to get more out of your social media channels.
Supports customer service: Your customers are increasingly turning to social media for customer service. They use your social media accounts to contact you, ask questions, share their interactions with your brand, complain and much more. Use your profiles to build trusting relationships with your audience. Managing your social accounts ensures your customers are properly cared for and you can send customer requests to the right people in your company.
Support SEO and digital marketing: Social media supports your SEO and digital marketing strategy. It allows you to create new links and to share your top performing content to generate more traffic. This can help you increase and maintain your search engine rankings and its gives you another channel to promote your marketing campaigns.
Promote your content: Do you create great blog copy? Have before and after photos on your website? Does your website list your promos and other important information your customers will find useful? Have a special announcement to make? Use social media to share and promote your content online. Strategically schedule and share posts to ensure your customers are in the loop at all times.
What To Avoid With Social Media Management
The last thing you want is your company to go viral and get negative attention. There are social media management best practices all brands need to follow to ensure you are getting the best return on your social media efforts. Here are some common social media management mistakes to avoid:
Not monitoring enough: You can't allow days or weeks to go by without checking your social media profiles. Your customers could be asking questions, making requests, or have comments that are time sensitive. It's important to check your profile frequently.
Ignoring your users: If someone takes the time to post, comment, or direct message on your social media, it's very important to respond, even if it's a negative comment. Respond to all messages, negative or positive. Deleting negative comments is not an effective strategy.
Not tracking your metrics: Through your social media profiles, you have access to lots of valuable insights about how people interact with your brand. You can learn a lot about your customer and use this not only in your social media strategy, but also for other marketing initiatives.
Selling too much: Your social feeds can't simply be promotions for your products and services. This will turn people off. Use your channels to share important information, educate users, and provide value to your audience. Some promotion is to be expected, but it can't be the only thing you share.
Not using paid social ads: Organic reach on social media is less and less. Premium services such as post boosting and ads allow you to target specific audiences and reach more people. Paid posts can help you boost engagement, get more leads and drive more traffic to your website.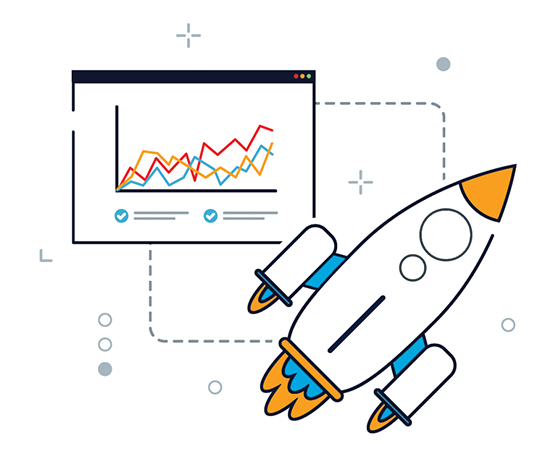 What Makes Grow With Search Unique?
At Grow With Search, we are firm believers that all growth focused businesses need to invest in a strong online presence across a variety of digital channels. We believe Google Ads are an effective way to grow your business. We utilize the strength of Google advertising to help you get more leads, increase conversions and turn web traffic into paying customers.At Grow With Search, we can provide you with the social media management your company needs, but we can also provide you with so much more. We'll keep your newsfeeds filled with fresh content each week. We'll boost posts and use social media ads to ensure that your posts are reaching the right audience at the right time. What makes us unique is our ability to tie in social media management with your entire online strategy. We can ensure your social media strategy is aligned with your website, blogging, SEO, and online advertising strategy to give you a full scale online marketing solution.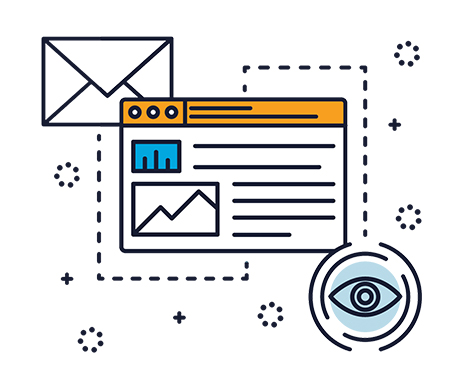 Frequently Asked Questions About
Social Media Management?
1
Does My Business Have To Be On Social Media?
Yes! Your customers are on social media. So are your top competitors. If you don't have a social media presence, you could be losing out on new customers to the competition. Social media is an opportunity to expand your brand presence, engage with new people, and generate new leads for your business.
2
What Social Media Channels Should I Be On?
There are many social media platforms to choose from. Facebook, Instagram, LinkedIn, and Twitter are some of the most popular. The social channels that is ideal for your business depends on your business type, goals, and many other factors. We can discuss your social media needs and determine the best social media management strategy.
3
How Much Does Social Media Management Cost?
Social media management costs vary based on many factors – the number of social media profiles, posting frequency, use of social ads, social media strategy, and more. No two social media plans are exactly the same. Cost can also depend on your plan level with us. Speak with us about your social media needs and we will provide you with a free estimate for social media management.
4
Why Hire A Professional For Social Media Management?
Your social media presence is important. Whether you don't have the time or the experience with social media, we can manage your social channels for you. We'll ensure your business has a strong presence, new posts are added regularly, and ensure you're up to date with the latest trends and developments in social media.
Interested in hearing more about what Grow with Search has to offer?
Request your FREE and Custom Proposal Below
To Have A Unique Strategy Created For Your Business
We Have Been Helping Business
With Google Ads Since 2009
Grow with Search takes pride in assistance business in all of their digital marketing needs,
including Google Ads, as a part of our customized complete solutions.
"I have been working with Grow with Search since 2010. They have played an integral role in establishing my company's brand & online presence since the beginning. We have achieved great success together. The team is always available to address my digital marketing needs. If you are serious about growing through digital marketing, you need to work with Grow with Search!"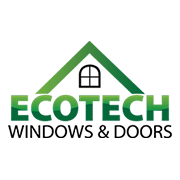 Mark G.
Ecotech Windows & Doors
"Grow with Search has taken my online presence to the next level. I went from depending on leads from referrals and my Home Stars profile to an abundance of leads coming in from Google and other sources on a daily basis. With help from Grow with Search I have solidified my brand within the marketplace and I have leaped ahead of the competition. Thanks team for all that you do!"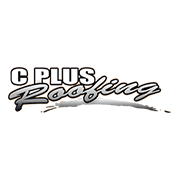 "Grow with Search has played a key role in establishing Restoration Canada as a sustainable business. Water damage and property flood emergencies are one of the most competitive spaces that exist on Google today, and Grow with Search found a way to make it work for us. I am confident the team at Grow with Search has the digital marketing expertise to make it work for you too."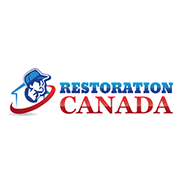 John A.
Restoration Canada

Need More Assistance? Questions?
If you require more information or if you have any questions related to our services on Google Ads, you can call us at 1-877-959-8977, or submit a request by using the button above. A customer service representative will contact you during regular business hours