The 3 Key Steps of Search Engine Optimization (SEO)
On-Page SEO
On-Page SEO is a key pillar for effective SEO. We capitalize on every on-page SEO opportunity to give your website greater visibility in search results. We optimize important tags (title, description, H1, H2), ensure targeted keywords are utilized for maximum effectiveness, and optimize images, internal links, site speed, usability, and more.
Content Development
Content is the backbone of any effective SEO strategy. We'll create highly engaging content that is optimized for search engines and for your users. All website and social media content are well researched, educational, and sales oriented. It will play a role in driving 1st-page organic rankings and creating natural social media engagements. We create content with a purpose
Link Building
A strong flow of high quality links to your site from reputable websites online is a foundational part of SEO. As part of your SEO strategy, we will help you establish 1st-page organic rankings with white hat link building techniques. We exhaust every opportunity available with off-page SEO and link building to drive 1st-page organic rankings. This includes optimizing Google My Business and Bing Maps profiles, building directory citations, and acquiring high-quality backlinks.

What is Search Engine Optimization (SEO)?
Search engine optimization is the process of driving more organic traffic to your website. Through SEO you can improve the amount of traffic and number of website visitors. This is accomplished by improving your rankings for keywords and related terms that describe your business, products, and services. In turn, more website visitors lead to more customers and increased sales for your company.
SEO provides more information about your website to search engines. By applying SEO best practices, you can help search engines to better understand what your website is about. This will help Google and other search engines more accurately rank your website in search engine results pages.
Some of the most important elements of SEO on your website include:
Website design and hierarchy
Targeted keywords and keyword use
Content
Meta title tags and page headers
Internal links
Anchor text
Engaging images and video
Page speed and load time
Website usability
There are hundreds of rankings factors used by Google to assess and rank your webpages. At Grow With Search, we'll develop an effective SEO strategy to help your website rank on the first page of Google search results for the top converting keywords related to your business.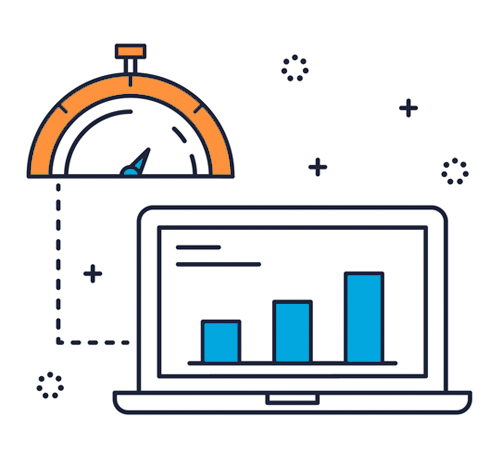 Why is SEO important for your website?
SEO plays a vital role in improving your website visibility, performance, and has a significant impact on your brand reputation.
Google is your top source of website traffic: Google accounts for about 75% of the search market. Organic search is the top source of traffic for most websites. SEO can help you take advantage of this traffic and get more visitors to your website. More visitors on your website can help your company increase sales, build your online brand, and establish a strong customer base.
It helps build trust: If you had to choose between one of these two options, would you rather engage in business with a company you've never heard of before or a company you are aware of? People are more willing to buy from companies and websites they've heard of. SEO helps expand your online presence. Your website will appear in more searches by users for keywords related to your brand, help improve awareness for your company and help you build trust with users. When people trust you, they are more willing to buy from your company.
A stronger local search presence: Most small businesses generate the majority of their sales from their local area. SEO can help you establish a strong search presence in your local region. SEO allows you to optimize your website for your region, build a strong Google My Business profile, improve presence in local online directories, and make it easier for your customers to find your website.
Supports business goals: SEO strategies can be aligned to help support your business goals. It can bring to light new business opportunities, niche markets, and help you quantify your business actions. You can optimize your website for a specific service, product, or area of our business you want to highlight and promote.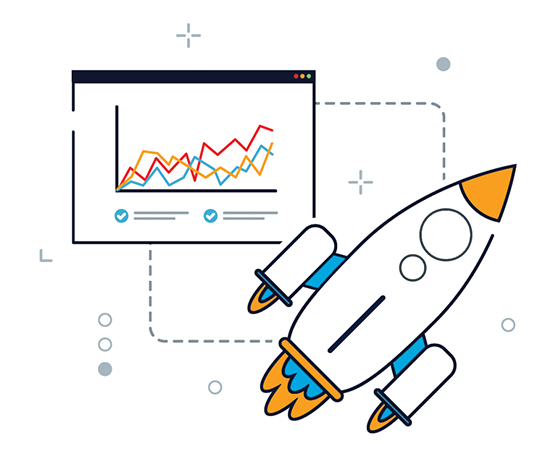 What to avoid in Search Engine Optimization?
SEO can do more harm than good if you don't follow industry best practices. Here some things you should avoid when optimizing your website for the search:
Doing anything in violation of Google Guidelines: Avoid trying to game the system. Avoid using black hat SEO techniques. You could get penalized and lose your search rankings.
Optimizing for keywords only, and not users: Always consider your users' needs and search intent when optimizing your website. Provide the content your customers want and are searching for online.
Keyword stuffing: Using keywords in your copy is important, but overusing, or stuffing, them into your content can make your content sound unnatural and negatively impact the user experience.
Duplicate content: Never copy content directly from another website. Avoid using the same content on multiple pages on your website.
Set it and forget it: SEO is a long term marketing strategy. It's an ongoing process that continues to evolve as technology, user behaviour, and search change over time.
Not focusing on mobile-friendly design: Being mobile friendly is a must. More than ever people use their phones and mobile devices to access your website.
Not looking at the analytics: The numbers don't lie. Analytics can tell you a lot about what is working and opportunities that exist within your SEO strategy.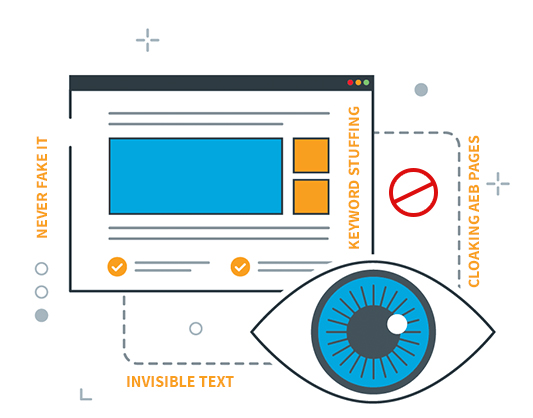 What makes Grow with Search Unique in SEO?
We want to help you grow with search engine optimization. Our team members have over a decade of experience in search marketing. We know what SEO best practices to deploy to get your website ranked on the 1st page of Google & Bing search result pages for a wide range of keywords relevant to your product and service offerings. You will see an increase in traffic, leads, & customers organically.
Here are some great reasons to choose us as your SEO consultant:
Proven success: We've helped all types of businesses grow in organic searches and rankings. We customize our SEO strategy to meet your unique businesses objectives.

We use the latest SEO strategies: We're SEO nerds. We keep up with the latest SEO trends, new strategies and keep track of all Google search algorithm news and updates.

Professional SEO tools: We use the industry-leading SEO tools such as AHRefs, SEMRush, Google Analytics, WordPress, MailChimp, Outbrain, and other premium search tools to execute and manage your SEO campaigns.

Direct access: When you partner with us, you have direct access to our team. You have ongoing support for all your SEO campaigns. Unlike outsourced or overseas service providers or service package providers, we work collaboratively with you to drive great results.

Custom SEO solutions: Get unique deliverables and custom-tailored solutions to meet your distinct needs. Unlike other agencies or freelancers that provide cookie-cutter packages and bundles that are the same for all clients, we provide custom solutions and custom deliverables that are tailored for the unique needs and opportunities of each client. We take the time to understand your business, your goals, and apply this to the SEO strategy we develop for your business.



Frequently Asked Questions About
Search Engine Optimization
1
Why Would I Need To Do SEO?
Your top competitors are doing it. Search engine optimization makes it easier for search engines to find and properly rank your web pages. It can help you expand your online presence and grow your business through increase visibility and website traffic.
2
How Does SEO Work On My Website?
The goal of foundational SEO isn't to cheat or "game" the search engines. The purpose of SEO is to create a seamless and engaging user experience on your website. This is created through great content, intuitive and user-friendly web design, effective navigation, performance and responsiveness. At Grow With Search, we abide by all Google Webmaster Guidelines.
3
Are There Different Types of SEO?
Yes. There are many different types of SEO techniques. Some of the most common are on-page SEO, off-page SEO (link building), technical SEO, and local SEO. Each one of these types of SEO serves a specific purpose in helping your website gain greater visibility in search engine results pages (SERPs). Depending on the current state of your website, you may need to focus on some or all of these SEO strategies.
4
Why Use An SEO Professional?
SEO is a highly technical and detailed area of marketing. It requires expert knowledge to effectively apply SEO strategies to your website and align them with your overall business goals. SEO can also have a negative impact on your web presence. Using the wrong SEO strategy or black hat techniques could result in a Google penalty and severely hurt your website rankings. An SEO professional can help you choose the best SEO strategy for your website to improve your visibility in search results.
Interested in hearing more about what Grow with Search has to offer?
Request your FREE and Custom Proposal Below
To Have A Unique Strategy Created For Your Business
We Have Been Helping Business
With Search Engine Optimization Since 2009
Grow with Search takes pride in assistance business in all of their digital marketing needs,
including search engine optimization, as a part of our customized complete solutions.
"I have been working with Grow with Search since 2010. They have played an integral role in establishing my company's brand & online presence since the beginning. We have achieved great success together. The team is always available to address my digital marketing needs. If you are serious about growing through digital marketing, you need to work with Grow with Search!"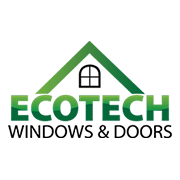 Mark G.
Ecotech Windows & Doors
"Grow with Search has taken my online presence to the next level. I went from depending on leads from referrals and my Home Stars profile to an abundance of leads coming in from Google and other sources on a daily basis. With help from Grow with Search I have solidified my brand within the marketplace and I have leaped ahead of the competition. Thanks team for all that you do!"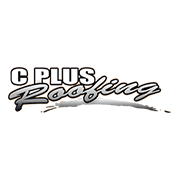 "Grow with Search has played a key role in establishing Restoration Canada as a sustainable business. Water damage and property flood emergencies are one of the most competitive spaces that exist on Google today, and Grow with Search found a way to make it work for us. I am confident the team at Grow with Search has the digital marketing expertise to make it work for you too."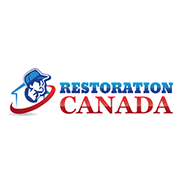 John A.
Restoration Canada

Need More Assistance? Questions?
If you require more information or if you have any questions related to our services on search Engine Optimization, you can call us at 1-877-959-8977, or submit a request by using the button above. A customer service representative will contact you during regular business hours