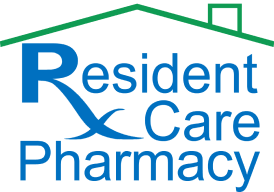 About Resident Care
Resident Care Pharmacy is a specialty pharmacy that works exclusively with community-based organizations to overcome daily challenges surrounding medication management and quality assurance measures. Resident Care Pharmacy is one of the 8 brands under the Silver Suite – a platform of programs and services available to help navigate the health care landscape. Silver Suite of Services include: Medical Supplies and Equipment, Online & Mail Order Pharmacy and Specialty Compounding, and more.
Solutions Delivered
Website Design
Website Development
IDX Integration
Content Development
Website Development
Blogging
SEO
Link Building
Conversion Improvement
Social Media Marketing
Content Development
Website Optimization
Analytics & Tracking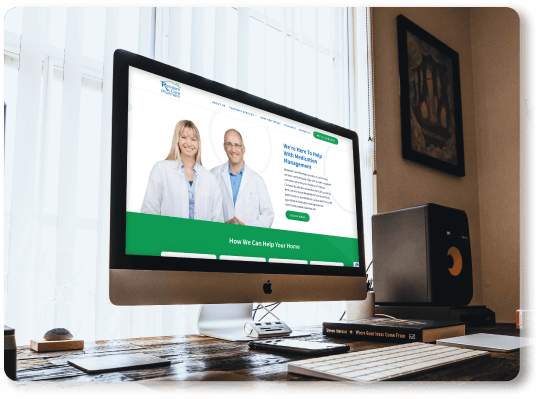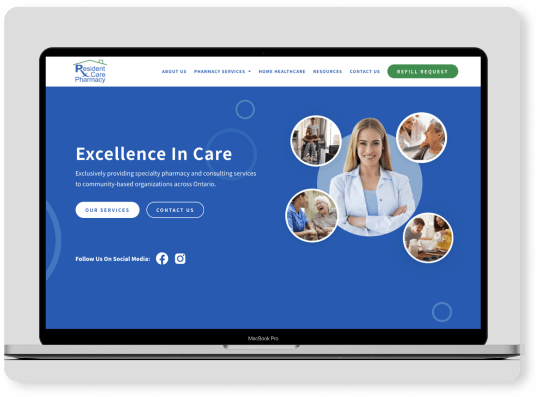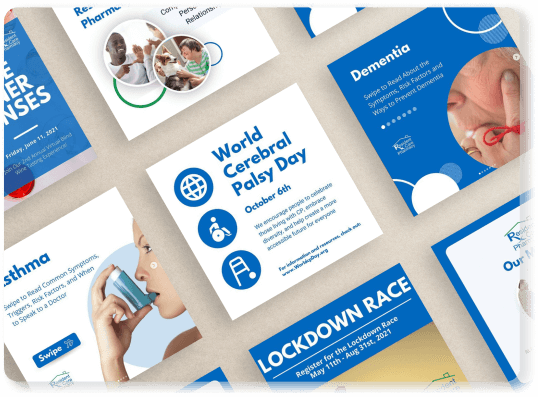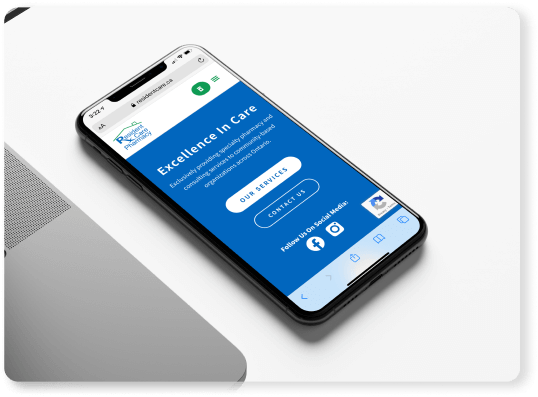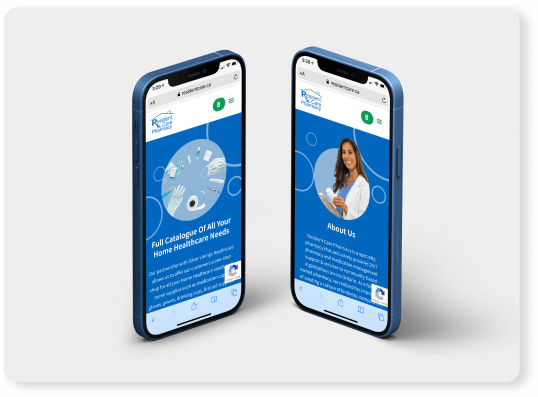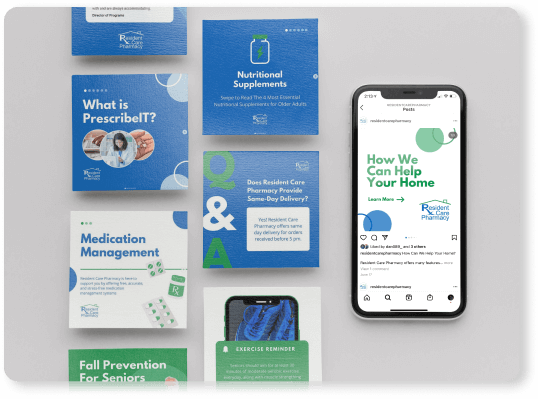 The Challenges
Advertisement in the pharmacy and medical industry is highly regulated and limited. Therefore, the use of language in the ad copy and social media messages needed to be extremely precise to properly address the targeted niche market that Resident Care pharmacy served. While facing a variety of highly sensitive community-based organizations, they could not afford any off branding promotional materials as it would hurt its brand image by appearing unprofessional. Resident Care also needed a complete new website built from scratch.
The Strategy
The strategy included building a modern, SEO friendly website with 10+ utilizing the most updated wordpress themes and design to layout who they are, what services they provide, the display of their full catalog of home healthcare products & medical supplies, and other conversion-driven key pages. It is also highly important to create professional, educational, and branding-driven social media profiles across all major platforms, especially LinkedIn, Facebook, and Instagram. After the website and social media profiles are actively contributing to a growing audience and creating effective brand awareness, paid ads would then start to play a role. Focusing on LinkedIn paid campaigns would be essential to convert traffic into customers because this is where their targeted audience is most likely to be active.
The Results

Consistent branding from website to social channels

1st page organic rankings

Industry certified ad campaigns

Steady flow of organic traffic