The 6 Types Of Remarketing
Standard Remarketing
Show display ads to users who previous visited your website. They will see the ads as they search on the Google Display Network and Facebook. You can target users who have interacted with your website or used Google search to search for phrases related to your businesses products and services.
Dynamic Remarketing
Show ads to users based on how they have interacted with your website in the past. Focus your ads based on the type of pages, the items they viewed, information they've read on your blog, and even the products they added to the shopping cart on your website. Target messages based on the specific user viewing your ad.
Video Remarketing
Display video remarketing ads on YouTube, targeting users who have watch your videos or recently visited your website. There are a number of options of where and how to show ads through video remarketing.
Email Remarketing
Use email remarketing to reach people who have recently opened an email you sent. It's an ideal strategy to use in combination with email marketing. Use this type of remarketing to reconnect with users who left your website during the purchase process by sending a follow up email.
Custom List Remarketing
Through Google Ads, you can upload list of contact information you have from your customers. Show them ads when they sign into Google across the Google search network. Set bids for keywords and your various remarketing lists.
Facebook Pixel
Use Facebook pixel to track people who engage with your brand. You can target users who viewed your Facebook ads before visiting your website. Show dynamic ads across Facebook, Instagram or Messenger based on the actions users have taken previously.

All sites have people who visit and exit without completing a desired action. They spend time on your website, view your products and services, your blog, contact page or even add items to your shopping cart. But they don't convert. They don't sign up for your newsletter, complete a purchase or perform other desired actions. Remarketing allows you to target these types of users and help you capture their interest.
Remarketing is a type of online advertising. It allows you to reconnect with visitors who have previous left your website or app. It uses technology such as tracking pixels and marketing tags to delivery personalized messages to people who have previous interacted with your website. It helps maintain your brand presence as customers after they have left your website.
Remarketing ads appear on the Google Search Network, on Facebook, Instagram and other spaces online. The ads encourage previous visitors to return to your website and convert (sign up or make a purchase.
Here's a simplified version of how it works:
A potential customer visits your website
They view pages, but leave without making a purchase
They go online again later
Your ads appear and recapture their interest
They visit your website again and become customers
Why Is Remarketing Important?
Remarketing can be used in a variety of ways to support your marketing campaigns online. They can be used to boost sign up rates, promote your brand, and most importantly, help you convert more website traffic into paying customers. Here are some key reasons why remarketing is an important strategy to use:
Most visitors are not ready to buy: More than 90% of people who visit your website are NOT ready to convert. It often takes multiple visits for a user to sign up for your newsletter, email list, or become a paying customer. Remarketing allows you to target interested users and encourage them to come back and complete a desired action. Without remarketing, you could lose these users.
Stay fresh in users mind: Remarketing allows you to stay top of mind. It allows you to maintain a strong brand presence as user search online. Your ads can serve as a reminder that your products and services are available. When they are ready to buy, they'll be more likely to return to your website if they've recent seen your ads.
More focused ads: You can target your ads to reach customers who performed a specific action on your website but did not convert. For example, you can create ads to target users who added items to your shopping cart but did not complete the transaction. Or you can send out ads to customers who viewed a specific type of product on your website.
Significant reach: Through the Google Search Network and Facebook you can reach users on millions of website and apps, regardless of what type of device they use to search the internet.
Increase your conversion rates: Perhaps the most important benefit of remarketing is it will help increase your conversion rates. Users are much more likely to convert if they have previously visited your website. They've already viewed your product pages, read your blog, and checked out your company. This builds trust and familiarity. It also makes it more likely they will covert.
It's cost effective: Compared to other marketing and advertising options, remarketing is much more affordable. It's cheaper than Google Ads, Pay per click, and Facebook ads. Get more qualified leads for less money.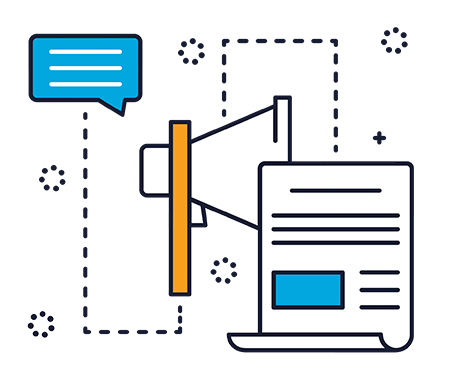 What To Avoid When Remarketing
If done right, remarketing can be a highly successful online strategy. If done wrong, it can be a waste of your marketing budget. Here are some things to avoid when creating a remarketing campaign:
Not having a purpose: It's important to have a specific goal in mind when setting up your remarketing campaigns. Know the audience you want to reach, know the actions you want them to take, and send them to custom landing pages.
Not choosing where you ads appear: It's important to ensure your ads do not appear on sites that are not in alignment with your brand. Use the site category option in AdWords to exclude categories of websites you don't want your ads appearing.
Not cross selling or upselling: Remarketing is not just about getting previous visitors to convert. It can also be an effective tool to offer up related or larger scale products or services to users. This provides users with additional options to consider in addition to the original product/service they were interested in on your website.
Being short sighted: Remarketing is not just for short term transactions. While most use it to capture recent visitors, depending on what you are selling, playing the long game may make sense. Some remarketing campaigns can last for months. Consider seasonal and periodic purchasing patterns.
Too low of impression caps: Too many advertising set their impression caps too low. In fact, aggressiveness is rewarded in remarketing. The more ads are shown the better. Remarketing ads are more likely to get clicks than other paid ads.
Not using a remarketing professional: Remarketing is a specialized form of online advertising. It takes expertise to understand the finer nuances of how the system works. If you are not sure what you are doing, or you don't have the time to dedicate to it, leave it to a professional. You will get much better results out of your remarketing ad budget.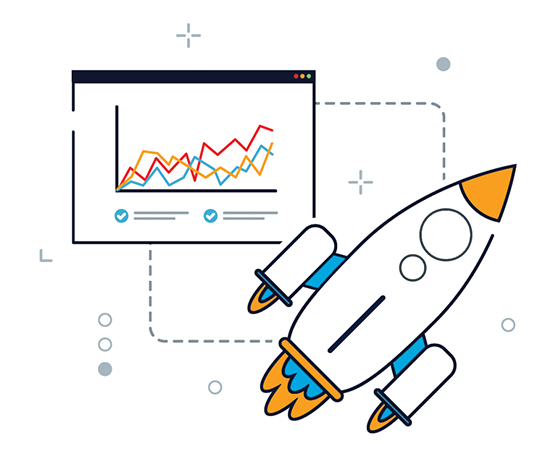 What Makes Grow With Search Unique?
Remarketing is an untapped opportunity to improve conversions and generate more sales. At Grow With Search, we utilize remarketing ads through the Google and Facebook networks. We believe it's the most effective, and affordable, way for your brand to get more exposure online.
We can help you capitalize on a very important segment of your customers – the ones that already gave interest in your products and services. Through remarketing you can encourage customers to complete an action they started, continue their shopping, check out of your shopping cart and more. We'll customize your remarketing campaign to help you achieve your specific marketing goals.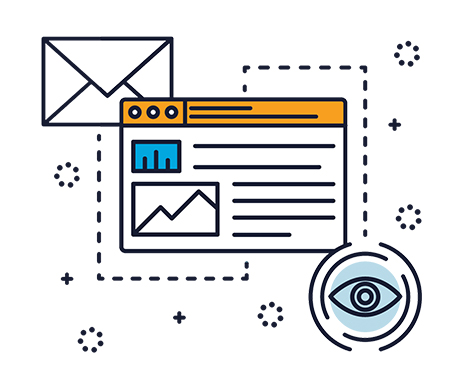 Frequently Asked Questions About
Remarketing
1
What Is A Remarketing Campaign?
Remarketing campaigns show ads to people online who have previously engaged with your business online, either through your website, social media or used your app. They are designed specifically to help you reach people interested in your company, products, or services.
2
I Already Do Google Ads. Should I Use Remarketing Too?
Yes! Remarketing is an extension of Google and Facebook ads. It will enhance your brand presence, help you target a specific type of user, and help you drive more traffic to your website. Our paid search experts will help you determine the best remarketing strategy for your business.
3
Is Remarketing Expensive?
Remarketing is much more affordable than a standard PPC campaign through Google AdWords or other paid ad services. This allows you to get more out of your paid ad budget or spend less. Plus, you'll be targeted qualified leads – people who have already shown interest, making them more likely to convert.
4
How Do I Know If I Should Be Remarketing?
Most of your customers rarely make a purchase the first time they visit your website. Remarketing allows you to stay top of mind and serve as a reminder to customers. If you are struggling to convert on your website or looking to boost conversation rates, remarketing is an effective strategy to use.
Interested in hearing more about what Grow with Search has to offer?
Request your FREE and Custom Proposal Below
To Have A Unique Strategy Created For Your Business
We Have Been Helping Business
With Google Ads Since 2009
Grow with Search takes pride in assistance business in all of their digital marketing needs,
including Google Ads, as a part of our customized complete solutions.
"I have been working with Grow with Search since 2010. They have played an integral role in establishing my company's brand & online presence since the beginning. We have achieved great success together. The team is always available to address my digital marketing needs. If you are serious about growing through digital marketing, you need to work with Grow with Search!"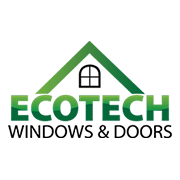 Mark G.
Ecotech Windows & Doors
"Grow with Search has taken my online presence to the next level. I went from depending on leads from referrals and my Home Stars profile to an abundance of leads coming in from Google and other sources on a daily basis. With help from Grow with Search I have solidified my brand within the marketplace and I have leaped ahead of the competition. Thanks team for all that you do!"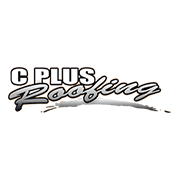 "Grow with Search has played a key role in establishing Restoration Canada as a sustainable business. Water damage and property flood emergencies are one of the most competitive spaces that exist on Google today, and Grow with Search found a way to make it work for us. I am confident the team at Grow with Search has the digital marketing expertise to make it work for you too."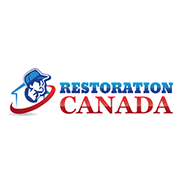 John A.
Restoration Canada

Need More Assistance? Questions?
If you require more information or if you have any questions related to our services on Google Ads, you can call us at 1-877-959-8977, or submit a request by using the button above. A customer service representative will contact you during regular business hours