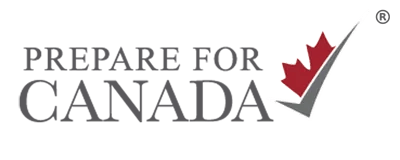 About Prepare For Canada
Prepare for Canada is one of the largest digital destinations carrying various quality online seminars, webinars, ebooks, articles, and other valuable resources to help 1,000,000+ newcomers find success in their Canadian Journey. Prepare for Canada came to Grow with Search looking to transition their digital marketing efforts from in-house to full agency marketing.
Solutions Delivered
Website Development
Google Ads
Facebook Ads
Social Media Strategy
Social Media Marketing
SEO
UX Design
UI Design
Click to call
Content Development
Website Optimization
Remarketing
Lead Generation
Email Marketing & Automation
Analytics & Tracking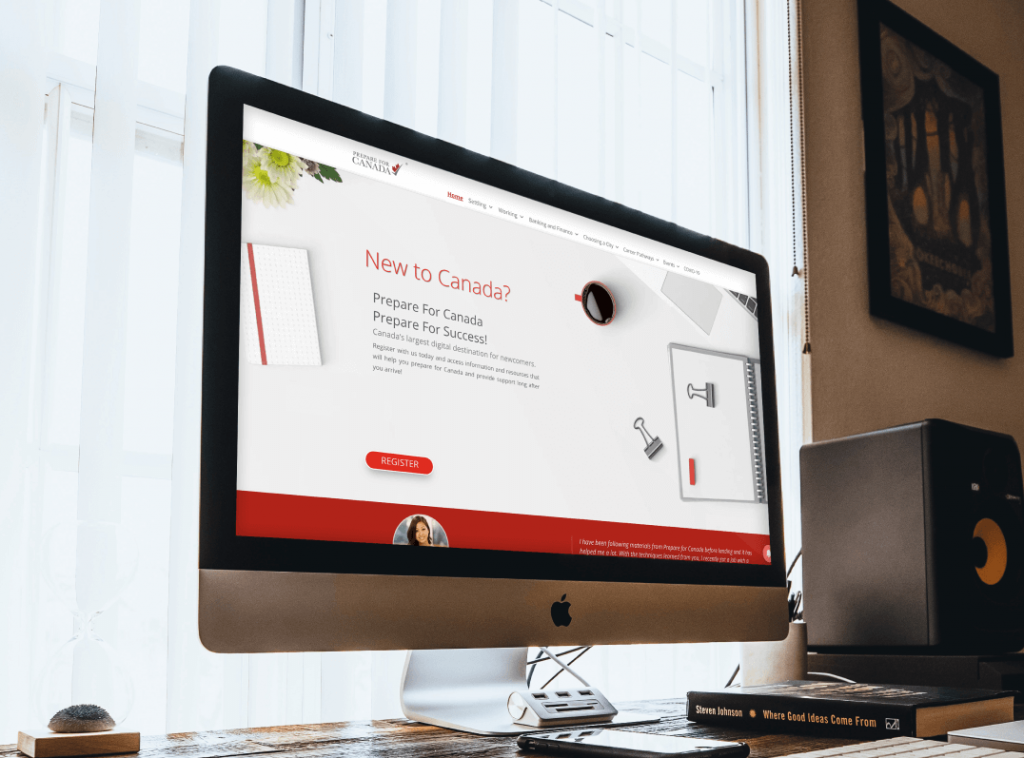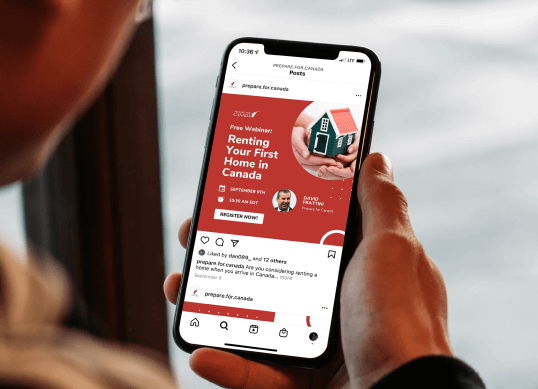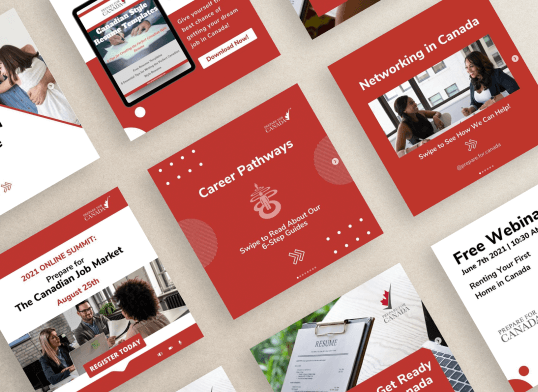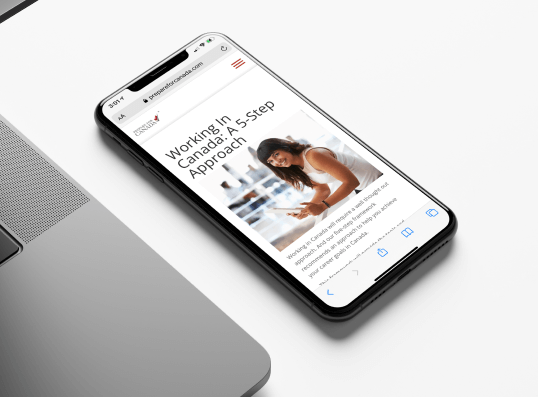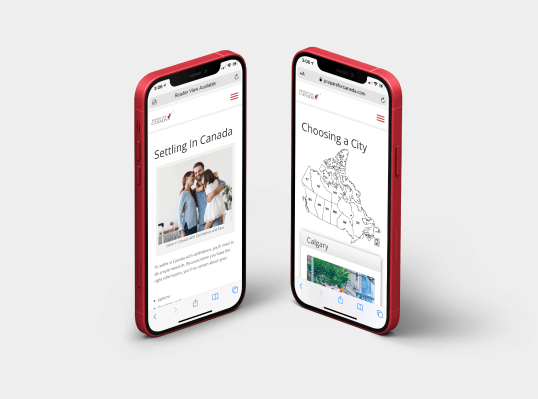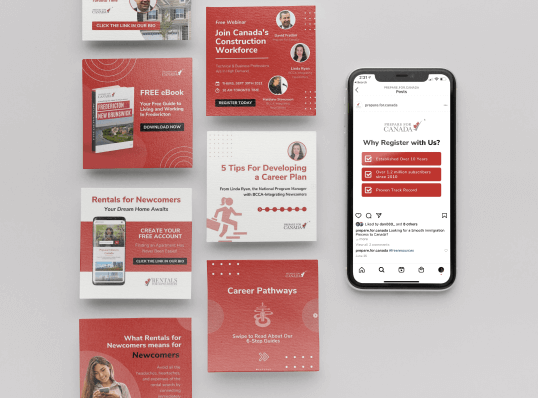 The Challenges
Prepare for Canada is in a unique industry where most of their robust assets and resources ultimately served the purpose of providing traffic and leads to their various partnered businesses targeting the new Canadian immigrants market. From organic, SEO, to paid advertising, they needed a highly customized digital marketing strategy to support the diverse digital assets and services while meeting the monthly desired conversion targets. With relatively outdated website structure and content to begin with, the team at Grow with Search needed to be deeply involved in modernizing and optimizing their existing website in order to leverage it as the main asset for traffic and conversion generation at a low cost per conversion. Grow with Search also needed to quickly take on all their previously established in-house efforts inside Hubspot to continue supporting their marketing automation, email pushes, campaign reporting, blog, and social posts schedules.
The Strategy
This included performing highly customized website development, maintenance, various landing pages creation, running large amounts of complex Search Ads and Facebook Ads on the major social platforms with large budgets, social media strategy, print designs, and email marketing at the same time. Grow with Search also needed to use the developed website as a main asset to generate the largest amount of conversions while keeping the cost per result as low as possible across all channels.
The Results

40,000+ unique website visitors generated every month

Improved SEO health score by 30%+ with modern homepage and SEO optimization

Expanded Facebook Ads conversions among 10+ countries

Exceeded monthly conversion goals with 11% reduced cost per conversion