4 Main Campaign Types Of Google Ads
Search Advertising
Google Search Network Ads are the most commonly used type of paid ads. Display your ads in search engine results pages (SERPs) and with Google search partners when someone searches for terms related to your targeted keywords. Get consistent visibility in Google search results and drive more targeted traffic to your website.
Video Advertising
Video ads are highly effective today. Show ads when people are watching videos on YouTube and streaming videos online across the Google network. Choose from a selection of video ad types such as in stream ads, video discovery ads, out stream ads, bumper ads, and non-skippable in stream ads to reach your targeted users.
Display Advertising
Display advertising helps you reach your customers when they are on their favorite websites, apps, and using their mobile devices. Find the right audience at the right time and with the right targeted message. Find new customers, engage existing users, and get more conversions using the Google Display Network.
Shopping Advertising
Use shopping advertising to promote your products and services online. Use this ad stream to create brand awareness, generate more traffic to your website, and find your customers when they are ready to make a purchase. Get better qualified leads and increase your online presence and get access to important competitive data to better understand your customers.

Millions of searches are performed on Google every second. Search results pages are populated with two main types of results – organic and paid. Google ads are paid advertising that appear above, below or to the right of organic search results.
Google ads are an extremely effective way to capitalize on Google search traffic by creating a consistent presence on search engine results pages and across the Google Display Network.
Google Ads are created using Google Adwords. Advertisers choose a keywords, series of keywords or keyword group they want to target. These are the keywords you believe your targeted customers search in Google. You create an ad based on these keywords. Users see the ads, click on them, and go to a specific landing page on your website. You bid against other users for ad keywords and you pay each time your ad is clicked. While setting up Google ads seems simple, it can be very complicated and ads are highly competitive. If you don't set your ads up right, it could end up costing you a lot of money with little return.
At Grow with Search, we know how to effectively build Google Ad campaigns that drive more relevant traffic and increase conversions at the lowest possible cost.
Why Are Google Ads Important?
Online advertising through Google Ads can give you a better online presence and competitive advantage over your top competitors. Here's why Google ads are an important part of your marketing strategy:
Target Specific Audience
Google Ads allow you to target your users with pinpoint accuracy. It helps you better reach your targeted audience. You can set up your ads to target specific keywords, locations, proximity within the Google search network, age, language, days, times, frequency, and the type of devices people use to view your ads.
They Supplement and Support Organic SEO
Not all websites have a strong organic search presence. It can take months and even years to reach the first page of Google search results for highly competitive keywords and search terms. Google Ads help you create a strong presence for your website and supplement organic SEO results as you build your SEO presence over time.
Instant Visibility For New Websites
Did you just start a new business? Just launch a website? It can be challenging to compete online when you are a new business, especially if you are on a limited budget. Google Ads help you get instant visibility for your website and generate targeted traffic.
Google Ads Support Your Marketing and SEO Campaigns
Google Ads are a highly effective tool to use in collaboration with your search engine optimization and marketing campaigns. Have a specific product or service you want to promote? Want to get more search traffic for a specific page on your website? Use Google Ads to drive more target traffic and create more awareness for your campaigns.
Increased Brand Awareness
Google Ads make your company and website more visible online. People will see your ads when they search for keywords related to your business. Search ads can help make your business top of mind and help boost the number of people that search for your brand online.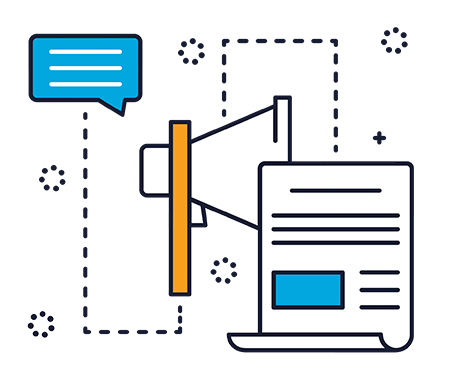 What Are Things To Avoid
When Using Google Ads?
Google Ads are highly effective, when you understand how to set up campaigns and best leverage the advertising platform. If you are not sure how to use Google Ads you could easily waste resources on poorly performing ads and fail to get the desired results. Here are some things to avoid doing when using Google Ads:
Forgetting to set location target: Forgetting to set your location target before making your ads live can significantly lessen the impact of your ads. Ensure you set the right radius of your ads to avoid irrelevant clicks on your ads.
Not sending your ad traffic to the right page: If you get people to click on your ad, it's imperative you send them to the right landing page on your website. For example, if your ad is for SEO services, send users to a page on your website that highlights these service, not a general page.
Not taking advantage of all the Google AdWords features: There are countless Google ad features that can help you create a highly targeted and effective website. Leverage these resources to create, refine, and improve your ads.
Not hiring a Google ads expert to manage your campaigns: You want to get the most out of your Google ads. You want more targeted traffic and to get the most out of your budget. Are you a Google ad expert? Even if you know enough to create an ad campaign, you are likely leaving opportunities on the table to get more out of your ads. Google ad experts can help you maximize your investment in paid search, generate the type of traffic you want, and get the best value for your Google ads budget.

What Makes Grow With Search Unique

At Grow With Search, we are firm believers that all growth focused businesses need to invest in a strong online presence across a variety of digital channels. We believe Google Ads are an effective way to grow your business. We utilize the strength of Google advertising to help you get more leads, increase conversions and turn web traffic into paying customers.
We work with businesses of all sizes and from all types of industries. We'll help you get the most out of you Google Ad budget. Get more targeted traffic and boost conversions and the results you want at the lowest cost.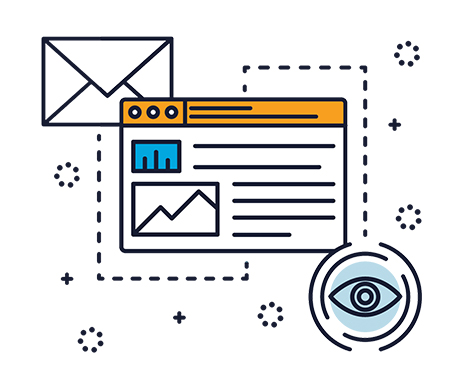 Frequently Asked Questions About
Google Ads
1
How Do Google Ads Work?
Google Ads advertising system is based on a bidding model. Users bid on the keywords they want their ads to appear for in search results and across the Google network. Users create ads through AdWords, set the amount they are willing to pay per click, set their budget, and choose the keywords they want to target. You can set your ads to run for a specific time. Many users monitor and make adjustments to ads to improve click through rate and conversations. At Growth With Search, we will manage all aspects of your Google Ads and ensure you are getting the best return on your ads.
2
How Much Do Google Ads Cost?
There are a variety of factors that can affect the cost of Google ads. It's estimated that the average cost per click is between $1 and $2 on the Google search network. The cost is a little lower on the Google display network. User can set daily, weekly, and monthly budgets for their Google ad campaigns. The budget, as well as other factors will affect where and how often ads appear.
3
How Can I Get Google Ads?
You can get Google ads through your Google account. Visit the Google Ads homepage and follow the steps to create an account. Users have the ability to create campaigns based on targeted keywords and align them with other SEO and marketing strategies. At Grow With Search, we can help you set up your account and create ads in no time so you start getting greater visibility online and more website traffic.
4
Is Advertising With Google Worth It?
Absolutely! Google ads allow businesses of any size, industry, and from any location to reach millions of people worldwide. Get more targeted traffic to your website, get faster results than organic search, and maximize your SEO efforts. Choose a budget that makes sense for your business and marketing goals. Not sure if Google Ads make sense for your company? Speak with our Google Ad experts to discuss if Google Ads make sense for your business.
Interested in hearing more about what Grow with Search has to offer?
Request your FREE and Custom Proposal Below
To Have A Unique Strategy Created For Your Business
We Have Been Helping Business
With Google Ads Since 2009
Grow with Search takes pride in assistance business in all of their digital marketing needs,
including Google Ads, as a part of our customized complete solutions.
"I have been working with Grow with Search since 2010. They have played an integral role in establishing my company's brand & online presence since the beginning. We have achieved great success together. The team is always available to address my digital marketing needs. If you are serious about growing through digital marketing, you need to work with Grow with Search!"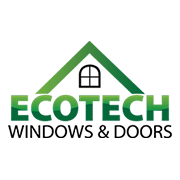 Mark G.
Ecotech Windows & Doors
"Grow with Search has taken my online presence to the next level. I went from depending on leads from referrals and my Home Stars profile to an abundance of leads coming in from Google and other sources on a daily basis. With help from Grow with Search I have solidified my brand within the marketplace and I have leaped ahead of the competition. Thanks team for all that you do!"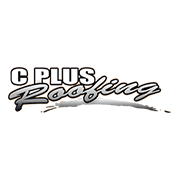 "Grow with Search has played a key role in establishing Restoration Canada as a sustainable business. Water damage and property flood emergencies are one of the most competitive spaces that exist on Google today, and Grow with Search found a way to make it work for us. I am confident the team at Grow with Search has the digital marketing expertise to make it work for you too."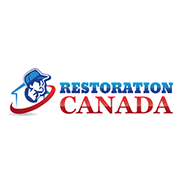 John A.
Restoration Canada

Need More Assistance? Questions?
If you require more information or if you have any questions related to our services on Google Ads, you can call us at 1-877-959-8977, or submit a request by using the button above. A customer service representative will contact you during regular business hours