The 3 Pillars of Facebook Ads
Awareness
The Facebook brand awareness objective allows you to focus on showing ads to users who are most likely to recall them. You can view estimated at recall metrics to learn more about your audience and more effectively target your ads. Identify brand awareness and reach opportunities.
Consideration
The Facebook ad consideration feature provides you with a variety of advertising objectives to consider to help you reach your business goals. Identify what you want people to do when they view your ad. Consideration options include traffic, app installs, video views, lead generation, post engagement, page likes, event responses, and messages.
Conversion
The Facebook ad conversion feature allows you to define conversions and track them as users interact with your ads. Choose your conversion types and track things like catalogue sales, store traffic and other important metrics.

Facebook ads are a form of digital advertising. They work on an auction basis. You are charged a fee based on clicks, impressions, or other defined actions. Ads can appear in a variety of areas within the Facebook network – news feeds on desktop and mobile and in the right column on Facebook desktop.
Types of FB ads
Facebook offers businesses a number of different ad types to choose from. Select the ad that is most relevant to your targeted audience and marketing goals. There are six main types of Facebook ads to choose from:
Video ads
Photo ads
Slideshow ads
Carousel ads
Canvas ads
Dynamic product ads
How To Set Up A Facebook Ad
Setting up a Facebook ad involves three key considerations – budget, audience, and creative:
Budget: You set the amount you want to spend daily or for the duration of your ad campaign. You can change it at any time. You can also set bid maximums.
Audience: Choose the users you want to see your ad. You can edit your audience using demographic factors.
Creative: You choose your ad type and how you want it to look. Write the ad headline and copy.
Once the ad is created, it will go live in the ad auction and shown to users on Facebook.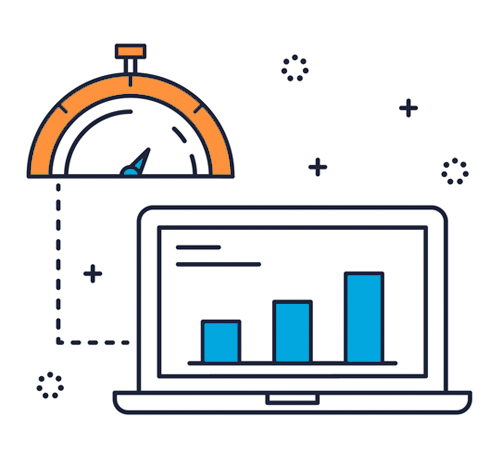 Why Are Facebook Ads Important?
Facebook ads provide you with a great alternative to Google ads. Social media is highly popular and advertising on platforms such as Facebook and Instagram can be highly successful. Here are some of the benefits of investing in Facebook advertising:
Complete control: Since you can set your budget and bid amounts, you can set a fixed advertising budget and not have to worry about exceeding it. Simply top up your account or adjust your budget if you want to increase spending.
Your audience is on Facebook: There are more than 1.5 billion users on Facebook. The platform has one of the largest user bases on the internet. Your audience is on Facebook and by using Facebook ads you can quickly and effectively target them.
Targeting capabilities: Facebook ads offer a vast array of ad targeting capabilities. You can choose from a number of different ad types, and filter ads using demographic information such as location, age, gender, language, interests, behaviours and more. You can get very specific with your ad targeting, allowing you to reach smaller segments of your audience.
Ads are cost effective: Facebook ads are one of the most affordable ad platforms online. It's an ideal option for smaller businesses with limited budgets.
Get results on any budget: Not every business has a large advertising budget. If you need to spend your ad dollars wisely, Facebook is a great platform for your business. Since you can target ads in detail, you are more likely to reach the specific users that are interested in taking action, which will help you achieve better overall results. Since you can choose your objective, you pay for the actions you want to happen such as impressions and conversions.
Promote your products/services, and content: You can use Facebook ads to promote your products, services, special offers or to highlight the great content you have on your website or blog. Facebook ads can be used to support all your marketing campaigns.
Capitalize on your social media followers: Turn your social media followers into leads, drive traffic to your website, and convert them into new customers for your business. Use remarketing to show ads to people who have already visited your website.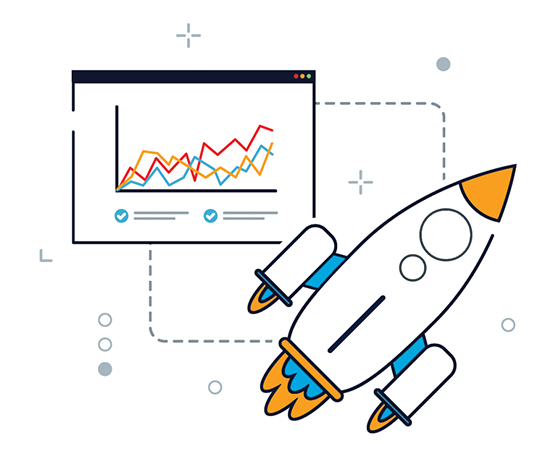 What Are Some Things To Avoid When Using Facebook Ads?
Facebook ads are very effective, when you do them correctly and take advantage of all the features the platform has to offer. If you are not sure how to use Facebook ads effectively, you could be wasting money. Here are some things to avoid when using Facebook ads:
Too broad of ad targeting: Most businesses have a specific audience they are trying to reach. If you target too broad of an audience, you are wasting ad dollars on an audience that is less likely to use your business. Be as specific as possible with your ad targeting. Even though you will reach fewer people, they are better leads and more likely to complete the desired action you want.
Using the wrong type of ad: Facebook provides you with 6 main ad options. But, are you using the right ad type for your business? Most businesses only use the basic ad options and fail to capitalize on the advantage of other ad options.
Poor quality ad copy: Writing great ads is challenging. Poor ad copy will hurt the performance of your Facebook ads. Write clear and focused ads to engage users and entice them to click.
Not sending leads to the right landing pages: You've written an engaging ad that is getting users to click. But, if you are not sending them to the right landing page you could lose them. Make sure your ads and landing pages are working as a cohesive unit to generate more conversions.
Not using a Facebook ads expert to manage your campaign: If you want to get the most out of your Facebook ad budget, it's important to have the right person managing your account. If you are not a Facebook ad expert, then you should consider having a Facebook ad expect to manage your campaign. This will allow you to take advantage of key features, generate more targeted leads, get more traffic and maximize your investment.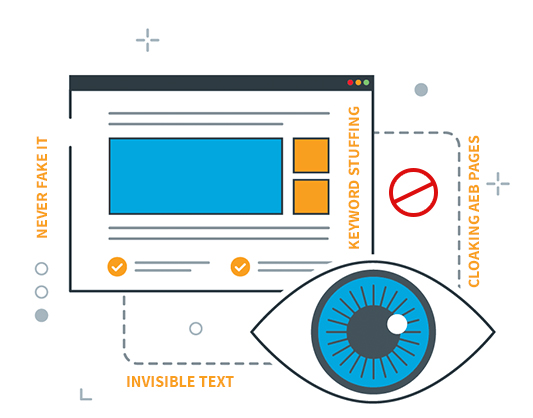 What Makes Grow With Search Unique In Facebook Ads?
Facebook ads are one of the most effective types of online ads to reach your targeted audience. At Grow with Search, we believe in investing in a strong online presence across many different digital platforms. We believe Facebook Ads are an effective way to get more exposure for your brand.
We use the advantages of Facebook advertising to target users by geography, demographics, interests, and many other factors. We can highlight your top products and services and keep your brand top of mind for potential customers with these cost effective ads. We'll drive leads to your website and support your marketing initiatives.
We work with businesses of all sizes and from all types of industries. We will help you get the most out of your Facebook Ads budget and use this platform as another source to driver targeted traffic and increase conversions.


Frequently Asked Questions About Facebook Ads?
1
Why Should My Business Use Facebook Ads?
Yes! Facebook has one of the most targeted ad platforms online. You have the ability to reach highly targeted user group. You can advertise to people using a variety of demographic factors, helping you reach the right people, with the right messaging, at the right time. This will help you convert more, find your actual customers online, and get the most out of your advertising budget.
2
How Do Facebook Ads Work?
Facebook ads are set up through the platforms ad management tool, Ads Manger. You can run ads on Facebook, Instagram and Audience Network. You set your budget and bid and you will never go over your budget amount. Creating an ad can be as simple as setting a budget, choosing an audience, and writing your ad (headline, copy, images, video).
3
How Much Do Facebook Ads Cost?
Facebook ads are a cost effective online adverting solution. You can run ads on any budget. Whether you want to spend a few dollars a day or have a large monthly budget, you can set up campaigns that work for you. Facebook ad costs depend on your allocated budget. At Grow with Search, we can help you maximize your Facebook ad budget, and get the best results.
4
Are Facebook Ads Worth It?
Yes! If you are looking for another source to target your audience online and support your marketing initiatives, then Facebook ads are absolutely worth it. Use the platform in conjunction with Google Ads, and other marketing strategies to get the most out of your marketing budget. We'll help you create effective ads and get the results you want to make it worth your while.
Interested in hearing more about what Grow with Search has to offer?
Request your FREE and Custom Proposal Below
To Have A Unique Strategy Created For Your Business
We Have Been Helping Business
With Search Engine Optimization Since 2009
Grow with Search takes pride in assistance business in all of their digital marketing needs,
including search engine optimization, as a part of our customized complete solutions.
"I have been working with Grow with Search since 2010. They have played an integral role in establishing my company's brand & online presence since the beginning. We have achieved great success together. The team is always available to address my digital marketing needs. If you are serious about growing through digital marketing, you need to work with Grow with Search!"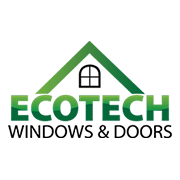 Mark G.
Ecotech Windows & Doors
"Grow with Search has taken my online presence to the next level. I went from depending on leads from referrals and my Home Stars profile to an abundance of leads coming in from Google and other sources on a daily basis. With help from Grow with Search I have solidified my brand within the marketplace and I have leaped ahead of the competition. Thanks team for all that you do!"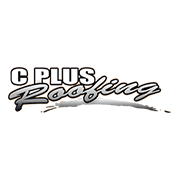 "Grow with Search has played a key role in establishing Restoration Canada as a sustainable business. Water damage and property flood emergencies are one of the most competitive spaces that exist on Google today, and Grow with Search found a way to make it work for us. I am confident the team at Grow with Search has the digital marketing expertise to make it work for you too."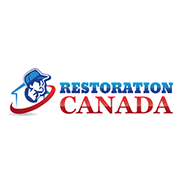 John A.
Restoration Canada

Need More Assistance? Questions?
If you require more information or if you have any questions related to our services on search Engine Optimization, you can call us at 1-877-959-8977, or submit a request by using the button above. A customer service representative will contact you during regular business hours