The 3 Key Steps of Blogging
Define Your Audience
Who is your audience? It's essential that you understand your audience before you start writing content. You need to understand who your customers are, but also the other type of users who visit your blog. When you define your audience, you have a better idea of the type of content you should write and how to connect with readers.
Establish The Purpose Of Your Content
The purpose of your blog will shape the type of content you create. Is the purpose to inform customers about your products and services, offer news updates, to educate users? Many blogs do a little bit of everything. Understanding the purpose of your blog will allow you to create silos of content that is useful for all types of users.
Content Creation
Once you know your audience and have defined the purpose of your blog, you can start to research content ideas. A content strategy allows you to create blog posts that support your marketing goals, helps to boost SEO and improve your company presence online. We'll research, write, and publish high quality blog content to support your business goals.

Blogging is one of the most effective ways to connect to your targeted audience. A blog is an extension of your website. Initially it was intended to be an online journal but it has been adopted by businesses as a place to engage website visitors and to rank your website higher in Google search results. It can help you build your brand, boost traffic, convert more leads and become a destination for people to get information related to your company and industry.
A blog is different from your website in one major way. While your website pages tend to be static, your blog is dynamic and fresh content is added to it on a more regular basis. Blogs support the information that appears on your website. Blogs can keep your website fresh and add something new to encourage users to return to your website frequently.
With blogging growing in popularity, it's now more important than ever to not only have a blog, but have a blog that stands out and delivers high quality content on a regular basis. Grow with Search can help you create targeted, SEO optimized content that will engage your customers, help you convert more leads and improve your online presence.
Why Is Blogging Important?
Blogging is one of the most important tools to support your marketing strategy. Here are some of the key advantages to having a blog and updating fresh content on a regular basis:
It drives traffic: Creating fresh blog content gives people a reason to visit your website. Content will drive more traffic to your website. Use your blog to answer common questions asked by your customers and create content around high volume keywords to provide engaging content for those searching on Google. The more you post, the more traffic you can drive to your website.
It builds links: Creating fresh and engaging content will make other websites want to link to your website. It also provides you with an opportunity to create internal links and better connect the pages on your website.
It feeds your social channels: Creating blogs provides you with fresh content you can share on your social media channels (Facebook, Twitter, Instagram, LinkedIn) and support your social media strategy. You can also use the content for other marketing initiatives – ads, email marketing.
It improves SEO: Blogging is one of the most effective ways to improve your online search presence. Creating fresh copy gives you more pages that will be indexed in Google and will build your overall search presence. These factors will help boost your website rankings and help you achieve page 1 in search engage results pages.
It builds brand authority: Being an industry leader will give you a competitive advantage. One way to do this is to be a thought leader and a destination for people to get information related to your industry and your products and services. Blogging regularly will build brand authority and make you more recognizable in your industry.
It's a key differentiator: An effective and engaging blog can help you differentiate from competitors in your industry. It's a place where you can share your unique voice and build a following. It's an ideal place to show what your brand is all about.
It adds value to the customer experience: Blogging can help you create value for your customers. It gives them free advice and information that can assist them with their purchase decision. This can help build loyalty and create a better overall experience for users.
Customer feedback: You can learn a lot from your customers in how they interact with your blog. Pay attention to the comments they leave, the types of content they share, and how they engage. You can gain invaluable insights that you can use to refine and improve your overall marketing strategy.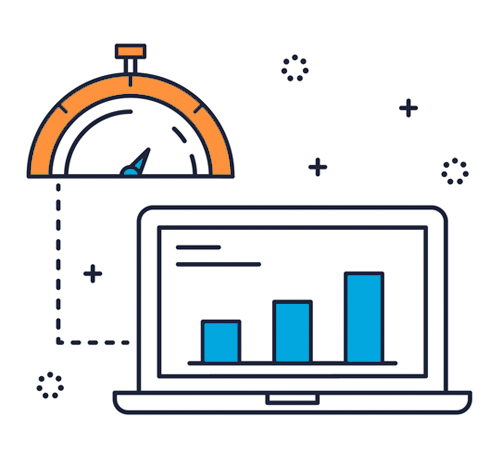 What To Avoid When Blogging
Blogging can help your company in many ways, if done correctly. Here are some of the most common blogging mistakes made by small business owners to avoid:
Not answering your customers' top questions: All customers have questions. One of the main purposes of your blog is to answer them. Use your blog to answer the top questions you get from your customers.
Too much self-serving content: While there is a time and place for blogs about your company, products/services, and news, your blog needs to be mainly focused on providing valuable content to your users. Avoid making it too much about you.
Not optimizing your posts for SEO: A blog post is one of the best opportunities to gain new search rankings. Always create new blog posts with SEO in mind. Conduct keywords research and use SEO best practices to increase the chances of getting your blog listed on page one.
Poor formatting: Your blog needs to be easy to read. No one wants to read large blocks of text. Make sure to break up your posts with headers, lists, and images. Make it easy to scan your copy so readers can quickly find the information they are looking for. Make it visually appealing.
Forgetting to include a call to action: Always include at least one call to action on your blog post. If your readers are on your blog, there's a good chance they are interested in doing business with you. Use CTAs to encourage users to visit your website, sign up for your company newsletter, and take other desired actions.
Not having variety: Is important for your blog to have some variety. Write about a wide variety of topics related to your industry and include some short and longer posts.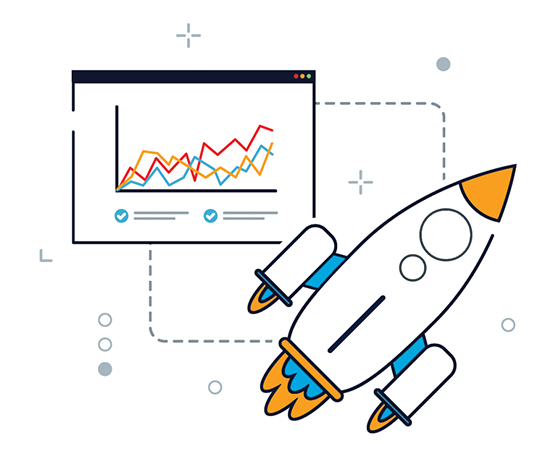 What Makes Grow With Search Unique In Blogging?
Grow with Search is focused on helping your company grow through digital marketing. Blogging plays an essential role in your marketing strategy. Our blogging experts will help you find your authentic voice and develop content that is on point with your brand and help establish you as an industry leader.
We have a team of dedicated bloggers that create high qualify content in house. This allows us to offer more collaborative and timely content creation that is tied into your overall marketing goals.
Expect well researched, informative, and sales oriented copy that plays an important role in helping your achieve page 1 organic search ranking and natural social media engagement .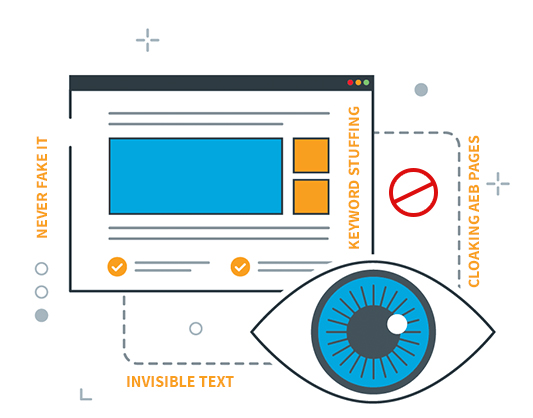 Frequently Asked Questions About
Blogging
1
Why Does My Website Need A Blog?
Blogs are a high effective method for content creation. Blogging is a proven method to drive more traffic to your website. Blogs can be used to share a variety of types of content and support your marketing and business goals. From a marketing perspective, each time you publish a blog, it gets indexed in Google, and helps expand your overall online presence.
2
How Can Blogging Help My Business?
Blogging can help your business in a variety of ways. It can help drive more traffic, leads and customers to your website, help you build trust with your customer base and establish your company as an industry leader. Blogging is a key tool to build your brand online and create greater visibility.
3
Why Do I Need A Professional Blogger To Write My Copy?
Most business owners simply don't have the time or expertise to be dedicated to writing blogs on a regular basis. Blogging takes time and requires expert knowledge to get the best return on your efforts. Professional bloggers are writing experts, they'll handle the research, writing, editing, posting, and ensure your blogs are posted consistently.
4
How Much Does Blogging Cost?
The cost for blogging services depends on the scope of your blogging needs. The number of posts, volume, type of content, research requirements, posting frequency and other factors all need to be considering in pricing. We offer a number of marketing plans that including blogging services. If you have custom blogging needs, please contact us to discuss your blog post writing needs.
Interested in hearing more about what Grow with Search has to offer?
Request your FREE and Custom Proposal Below
To Have A Unique Strategy Created For Your Business
We Have Been Helping Business
With Blogging Since 2009
Grow with Search takes pride in assistance business in all of their digital marketing needs,
including search engine optimization, as a part of our customized complete solutions.
"I have been working with Grow with Search since 2010. They have played an integral role in establishing my company's brand & online presence since the beginning. We have achieved great success together. The team is always available to address my digital marketing needs. If you are serious about growing through digital marketing, you need to work with Grow with Search!"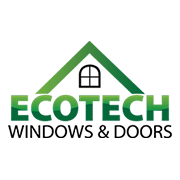 Mark G.
Ecotech Windows & Doors
"Grow with Search has taken my online presence to the next level. I went from depending on leads from referrals and my Home Stars profile to an abundance of leads coming in from Google and other sources on a daily basis. With help from Grow with Search I have solidified my brand within the marketplace and I have leaped ahead of the competition. Thanks team for all that you do!"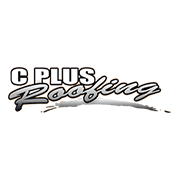 "Grow with Search has played a key role in establishing Restoration Canada as a sustainable business. Water damage and property flood emergencies are one of the most competitive spaces that exist on Google today, and Grow with Search found a way to make it work for us. I am confident the team at Grow with Search has the digital marketing expertise to make it work for you too."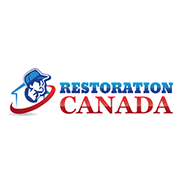 John A.
Restoration Canada

Need More Assistance? Questions?
If you require more information or if you have any questions related to our services on search Engine Optimization, you can call us at 1-877-959-8977, or submit a request by using the button above. A customer service representative will contact you during regular business hours